DIALOGUE WITH DUNG-KAI CHEUNG: WHEN THE THEORETICAL AND CREATIVE MINDS MEET 
"Comparative Literature is about shifting between perspectives, and the dynamics between them produce differences (差異) that allow room for criticism"

DUNG KAI-CHEUNG 董啟章 (BA 1989; MPhil 1994) is an award-winning and prolific Hong Kong fiction writer who has published full-length novels and collections of short stories. Some of his well-known publications such as
Atlas: The Archaeology of an Imaginary City (地圖集) and Cantonese Love Stories (夢華錄) have been translated into English. His latest trilogy of spiritual history explores the intriguing dynamics between the physical and the spiritual. He shares with us his memories from his undergraduate and postgraduate years at the Department, as well as personal thoughts on the creative process of writing.
Embarking on the journey of creative writing
Dung did not start writing until he began his postgraduate studies. Interestingly, his first piece of work was written in English, and the attempt was less than successful. "I remembered showing my first draft to Prof. Davey, who crossed out pretty much what's on the page! I guess I tried too hard to incorporate theories into the piece, and at that time I have yet to develop a style or skill to make things work." This unresolved interplay between the two modes of thinking has continued to unfold, and now shapes his creative writing in a productive and organic way. "The dynamics between the rational and the sentimental change from time to time, creating an interesting tension. This dilemma that I experienced back then remains and is manifested in many of my works. The theoretical mind plays a role in my creative journey, but at the same time I hope to maintain a distance with it." The theoretical and creative minds have become inextricably interwoven to engender a particular mode of thinking that characterises his works.
DIALOGUE WITH FONG TAI-CHOR: CROSSING DISCIPLINES AND MEDIA
FONG TAI-CHOR 方太初 (BA 2005) is a writer and cultural critic in Hong Kong. Using a cross-disciplinary perspective, her articles and books such as The Pathos of Things (浮世物哀) and Fashion and Melancholy Objects (衣飾無憂) analyse the relationship between culture, fashion and politics. She shares with us her latest project that attempts to cross not only disciplinary boundaries but also media and industries.
Laying an early foundation for what's to come
One of the most memorable courses Tai-chor took was Prof. Tambling's gender studies course. Although it was only an introductory course, she remembered delving into texts like A Doll's House and Kiss of the Spider Woman in the first few classes. Through their discussions on gender roles, she learnt that "everything is ideological", and how language shaped gender politics. "In a way, my first year of study has already laid down an overarching framework for what I'm going to study in my senior years."
HELEN LAI 黎佩芬 | BA 1992 | ASSISTANT EDITOR-IN-CHIEF
I joined Ming Pao right away after graduation and worked as a news reporter until 2003, then I was assigned to take up the editing work of the Sunday Supplement and recently I am also responsible for our daily cultural page named as Century Page.
VIVIENNE CHOW |  MA 2012 | INDEPENDENT JOURNALIST & CULTURAL CRITIC, NON-PROFIT FOUNDER
Vivienne Chow is an award-winning journalist and critic specialising in arts, culture and cultural politics and has written for many international media outlets including BBC, Variety, Quartz, Artnet News, Artsy, The Art Newspaper, South China Morning Post and The New York Times. She is the recipient of the IJP Premium Fellowship Award 2018 by the Internationale Journalisten Programme in Germany. In 2014, Vivienne founded non-profit educational outfit Cultural Journalism Campus, which runs the annual art journalism training programme CJC Fellowship at Art Basel in Hong Kong.
She can be reached via Twitter @VivienneChow and Instagram @missviviennechow.
SAMWAI LAM 林家維(林三維) | BA 2012, MA 2014 | WRITER, EDITOR
Samwai Lam is a writer and editor born and raised in Hong Kong. Her work focuses on art, culture and literature as well as history and lifestyle. Her writings have appeared in City Magazine, MING'S, Esquire, Fleurs des Lettres and Art World Shanghai. She is the author of White Dirt (白漬). Moon Phase(月相) is her forthcoming second novel.
TIMOTHY LO 盧俊溢 | BA 2015 | FEATURE EDITOR AT SING TAO NEWS CORPORATION (JET MAGAZINE)
Compassion and curiosity are the most crucial things I have learnt in my three years of Comp Lit journey. From arts and culture to society and politics, we have our own lenses to decipher the world with critical eyes. As a lifestyle journalist, I am so blessed to have such training to make a special angle in entertaining articles — I do believe that "lifestyle" would be the first step to change our living, and our ways of seeing the world. Through words and cited materials, I hope my writings could change this world, and sow a seed of enlightenment inside the readers' minds, no matter how slight that would be.
TSE NGO-SHEUNG 謝傲霜 | MA 2002 | WRITER
After my graduation, I had worked as a reporter and editor of the Hong Kong Economic Times' cultural section for eight years. I have written and edited a number of books including Jesus 13 Apostles(耶穌13門徒), Woodstock in Spring: Art for the Cause for Choi Yuen Village (新春糊士托‧菜園藝術快樂抗爭); drama scripts including On est heureux à cause de l'amour(我們是快樂的好兒童), Love Bites(傷愛三次方); movie scripts including No. 1 Chung Ying Street(中英街1號), which are mostly about Hong Kong culture, art and society. I am also one of the founding committee members of The House of Hong Kong Literature, which is now the biggest literary organisation in Hong Kong. I am now starting a new I.T. business which aims to help connecting Hong Kong authors and readers.
WALTER NG 吳俊鞍 | MA 2016 | THEATRE LITERATURE AND PROJECTS EXECUTIVE AT HONG KONG REPERTORY THEATRE
Walter Ng graduated with a master's degree in Literary and Cultural Studies from the University of Hong Kong. He currently works in the Department of Theatre Literature and Projects at the Hong Kong Repertory Theatre (香港話劇團). Meanwhile, he is a theatre critic and a contributor/editor of Sample (樣本), a Hong Kong-based magazine focusing on literary and cultural issues. Ng's areas of interest include the adaptation of Hong Kong literature to theatre, contemporary European theatre and documentary theatre. His writings can be found on the Stand News, Delta-Zhi and the platform of International Association of Theatre Critics (Hong Kong).
JEFFERY LIN 凌志豪 | BA 2019 | FREELANCE TRANSLATOR, CULTURAL JOURNALIST, CURATOR
I am a fresh graduate from the CompLit Department. During my studies in HKU I have co-founded Culture Lab Plus, a Hong Kong independent literature publishing house. I am also a member of International Association of Theatre Critics (Hong Kong) and have represented Hong Kong in the annual conference of IATC (Taiwan). Academically, I recently presented my paper on the 7th Society for Cinema and Media Studies Undergraduate Conference. Apart from my art criticism work, I also work as an artist. Last year, I was invited as the guest artist and speaker for Lingnan University's From Physics to Metaphysics — Hong Kong Poet Cross-media Exhibition(形而上下── 香港青年詩人跨媒介作品展). I am currently working as a curatorial intern at M+, West Kowloon Cultural District Authority.
NICHOLAS WONG 黃裕邦 | MPHIL 2008 | POET, SENIOR LECTURER II AT THE EDUCATION UNIVERSITY OF HONG KONG
What I'm doing currently: trying to make education worthwhile for students in the time of chaos, writing and deleting poetry, practising my translation skills and expanding my knowledge of poets from Asia.
EDMUND LEE 李卓智 | BA 2005, MPHIL 2012 | FILM EDITOR AT SOUTH CHINA MORNING POST
As a child, I dreamed of being a hermit who does nothing but read. After graduating from the Comp Lit Department for both my BA and MPhil degrees (and completing a rather pointless legal education in-between), I found the next best vocation — as a film journalist who gets paid to watch movies and talk to actors and directors I admire. Currently the film editor of South China Morning Post, I have been on a masochistic mission to review every Hong Kong film released in local cinemas.
LESLEY CHEUNG 張麗心 | BA 2016 | OPERATIONS AND COMMUNICATIONS SPECIALIST AT JC LEGAL
When I was in my final year, people said BA graduates could "be anything". I dismissed this as a joke, as I was determined to be an arts administrator. Contrary to my earliest wishes, I landed my first job in the Hong Kong Trade
Development Council coordinating media publicity for international trade exhibitions. From there I learnt to foster global connections, which helps my current work in practice support and business development at a law firm. Meanwhile, I have evolved to engage in arts and culture differently, translating exhibition, festival and blog texts for leading arts organisations. I am glad the broad exposure and training of humanities education has brought me unexpected opportunities at work ranging from trade promotion to professional services, while I can also spare time to do what I love.
CHRISTOPHER LAI 黎偉麟 | MA 2015 | FASHION EDITOR AND WRITER AT VOGUE HONG KONG
I first came across HKU Comparative Literature while reading the bio of my role-model Ms. Winifred Lai, a distinguished alumna from the Department. I later learnt from Mr. John Chan that he hired Ms. Lai at City Magazine because of her passion in fashion and knowledge in theories — an intriguing combo adopting multiple perspectives in reading the imaginary world of fashion. Later when I started working in the media industry specialising in fashion journalism, I came to realise how the training at Comparative Literature has helped me think about fashion culture with an organised mind.
Ms. Lai belongs to the first batch of graduates from the Department, and 30 years have slipped away. Although she is no longer here with us, Comparative Literature has continued to influence generations after generations. I shall continue to put to good use the knowledge and thinking skills it has equipped me with to write more intriguing articles.
GABRIEL TSANG 曾繁裕 | MA 2013 | ASSOCIATE RESEARCHER AT SUN YAT-SEN UNIVERSITY
Gabriel Tsang completed his PhD and MA degrees in Comparative Literature at King's College London and the University of Hong Kong, respectively. He won Youth Literary Award, City Literary Award, University Literary Award, etc., and published four Chinese novels: Stand (日日), Low-Level Love(低水平愛情), Silent Desire and Nothingness (無聲的愛慾與虛無) and It-s are in the post-human age (後人類時代的它們). His other literary and critical works appear in Fleurs des Lettres (of which he currently acts as an editor), Voice & Verse Magazine, Eyot, O-Square, Hong Kong Literature, Hong Kong Writer, HK01, The Stand News, Pentoy, etc.
LAM HOI-MAN 林凱敏 | BA 2012 | EDITOR-JOURNALIST AT MING PAO
After graduation, my journey as a student extended to France — for my master's — where I plunged again into the worlds of modern literature and cultural studies. My research centred on Hong Kong, which has then continued to be the heart of my work. Since my return, I have stumbled across different spheres: academia, the arts and cultural milieu, NGO and now the media where life as an editor-journalist at Ming Pao's culture section is tough yet satisfying. I keep on writing. Articles, cultural essays and fictions; short and long. They can be found on Ming Pao, and some literary magazines and publications.
JESSIE NG 吳心橋 | BA 2013 | TRANSLATOR, WRITER, EDITOR
Currently a translator and writer, I had some of the happiest and most fruitful experience in life during my days back in the Department of Comparative Literature as an undergraduate. The courses I took equipped me with the essential critical thinking, art appreciation and language skills that laid the foundation of my career. I made great friends here and am proud to be part of the big family.
PATRICK SUEN 宣柏健 | BA 1998, MPHIL 2000 | EDITOR, WRITER, INTERPRETER, MODERATOR 
Having worked in the media for nearly two decades, Patrick has applied his knowledge in cultural studies to his areas of interests, namely film and theatre. Patrick has been writing film reviews and features on culture, as well as Korean popular culture and social phenomena in publications such as Ming Pao Weekly, Sky Post, South China Morning Post, Headline Daily and Apple Daily. An enthusiast in languages, Patrick studied French and Spanish at the University of Hong Kong where he attained his MPhil degree in Comparative Literature. Patrick began to study Korean upon graduation and he is currently learning German and Thai. He also works as interpreter and moderator for various film festivals and events, and he has also been appointed as a jury member of ifva organised by the Hong Kong Arts Centre.
MARCUS AU 區汶樂 | BA 2016 | COUNSELLOR, CLINICAL HYPNOTHERAPIST,  SCRIPTWRITER
"Narrative" shall be the concept which inspired me most in Comparative Literature and still considerably relevant to my professions and life. Through narratives, we give meaning to and organise our experiences. It decides how we identify ourselves, perceive the world and build relationships. We make sense of our lives through creating our own narratives or adopting ones constructed by our society. As a counsellor and scriptwriter, it is crucial to identify how my clients and characters shape their experience through narratives. By exploring alternative narratives, we can unlock possibilities and promote choices. In other words, by reframing narratives, we can create new meaning and become the "author" of our lives.
DIALOGUE WITH NORA LAM: HER WAYS OF SEEING
"Comparative Literature is where I learnt to see the world"

NORA LAM 林子穎 (BA 2017) is an independent
filmmaker and the co-founder of Outfocus Productions. Her documentary feature Road Not Taken(未竟之路) (2016) had over 20 overseas and local festival screenings. Lost in the Fumes(地厚天高)(2017) won Special Jury Prize at the Taiwan International Documentary Festival 2018 and was one of the winners in Films of Merit at Hong Kong Film Critics Society Award 2018.
ANN HUI 許鞍華 | BA 1969; MA 1973 | FILMMAKER
A key player of the Hong Kong New Wave, Ann Hui studied English and Comparative Literature at the University of Hong Kong before receiving her film education abroad at the London Film School. As a prolific filmmaker, she has produced more than 20 films including The Secret (瘋劫), Song of the Exile (客途秋恨), Summer Snow (女人四十), The Way We Are (天水圍的日與夜), A Simple Life (桃姐) and Our Time Will Come (明月幾時有). Her films won major prizes at the Hong Kong Film Awards and Golden Horse Awards. She was honoured for her lifetime accomplishments at the 2012 Asian Film Awards.
ELAINE LIP 聶貝筠 | BA 2012 | KNITWEAR DESIGNER MAKER
Elaine Lip is a knitwear and textile-based fashion designer maker. Her BA degree from HKU has had a great impact on forming her outlook on aesthetics and understanding of its history. After graduating from HKU, Elaine continued her journey of appreciating beauty through a new art form — fashion design. Her work has been featured on London Fashion Week for the past few seasons in collaboration with Fashion East incubatee Yuhan Wang, receiving critical acclaim. Her work features a contrast of delicate and fragile hand-knitted fabrics and boldly manipulated textures. She is currently studying at London's Central Saint Martins.
KELVIN U 余偉業 | MA 2015 | INFORMATION OFFICER AT THE UNIVERSITY OF MACAU 
Creative use of lights and shadows liberates our imaginations, which is the spirit of our modern shadow theatre. Last year, my friends and I made a successful debut — a 40-minute shadow play of an original story we wrote, scenography we designed and puppets we made. This traditional art form allows us to introduce to children Chinese mythologies in Macau's context.
We also taught parents and children how to make puppets with recycled materials and it is always joyful to see children getting their eyes and hands fixed on their handmade puppets, fascinated by the shadow of colours it set off under light.
DORIS WONG 黃千殷 | BA 2007 | FILM DIRECTOR
After completing an undergraduate degree at HKU majoring in Comparative Literature in 2007, Doris further pursued her study and completed a Master of Fine Arts degree in Film, TV and Digital Media in Hong Kong Baptist University in 2013. In 2015, Doris's film project The Travel Diary (環島日記) has been selected for Taipei Golden Horse Film Project Promotion. The film project, later renamed New Turn (轉彎之後), produced by Wei Te-sheng (魏德聖) and directed by Doris, was filmed in 2016. Doris is also a director of short films, music videos and commercials.
YAU CHING 游靜 | BA 1988 | INDIE FILMMAKER, CULTURAL CRITIC, WRITER, POET
After working for Hong Kong Film Biweekly as Chief Editor and for Hong Kong Arts Centre as Information Officer, I left for postgraduate study in New York, first in media studies at the New School, then in studio art at the Whitney Museum Independent Study Program. Having taught film and video production at the University of California, San Diego and the University of Michigan, I went to pursue my PhD at Royal Holloway, University of London. Meanwhile, I have been making independent films and videos and have continued to have my writings published. Currently I teach at the Chinese University of Hong Kong. More info on my work could be accessed at www.yauching.com
RYAN LING 凌偉駿 | BA 2013 | SCREENWRITER
Back in 2009, I walked through the hallway, seeing a beautiful balcony under the bright sunlight. I put my arms onto the railings, and this is how I met the Comp Lit Department. The balcony always sparks in my memories and I am always grateful for that. Time never stops, nothing is ever really lost to us as long as we remember it.
ERNEST WONG  黃家樂 | BA 2014 | SUPERVISOR (SCRIPT & RESEARCH) AT TELEVISION BROADCASTS LIMITED (TVB)
I was always asked what kind of work is associated with my major — Comparative Literature. I had no idea at that time. But now I can proudly say that this major has much to do with my current job. Thanks to Comparative Literature, I got a rare chance of working as an intern in 100Most (100毛), one of the most creative companies based in Hong Kong. Having a taste of creative job inspired me to consider taking it as my career. This leads me to TVB, my first and still my current job. Even a vocation-based major doesn't guarantee you a job that is related. Why don't you just go for an inspiring one?
AUBREY LAM 林愛華 | MA 2002 | Filmmaker
I have been making movies and writing film scripts for the past 24 years. When I first approached cultural studies in 2000, I was really blown away. I have learnt to question everything I see and everything I once believed in. The absence of truth kind of set me free. It is quite amazing. I have even applied some of the cultural studies theories to several of my film scripts.
TONY HUI 許宏銓 | MA 2017 | DESIGNER
After completing the study in Comparative Literature, I have worked as a research assistant in university and government museum. Eventually I became a designer. When dealing with images and colours all the time, I usually find that the knowledge and theoretical thinking from arts and humanities productively contribute to my idea formulation and aesthetic examination. The cultural knowledge and theoretical senses I absorbed from HKU Comparative Literature well equipped me to work in the arts and creative sectors.
LEE MING-TO 利銘滔 | BA 2013 | ASSISTANT CREATIVE MANAGER AT 100Most
Thinking that Comparative Literature was, "comparatively", a less boring subject, I stuck with it for three whole years! While I may not have developed the ability to talk about all those theories, an unrealistic desire to challenge different prevailing concepts has grown in me. After graduation, I've shot short films for the Fresh Wave International Short Film Festival. I'm now working in advertising, responsible for planning, filming and post-production. In my spare time, I enjoy playing music with my band. Living by the principle of "challenging instead of conforming", I resist everything conventional and mainstream in my creative work and everyday life.
CHERRY CHAN 陳莉莉 | BA 2008 | MULTIMEDIA PRODUCER
For the previous ten years after my graduation, I have been working for an NGO serving the youth in Hong Kong. I was so lucky to have chances to participate in a variety of multimedia productions, including films, online videos and commercials while managing many media-related projects, such as film festival, new media festival, flash mob musical, TV series which advocated core human values, etc. I really enjoy what I do and I am thankful to what I have learnt from Comparative Literature that empowered me to be more analytical and critical to the world and passionate on what we can do for the sake of the whole society. 香港人, 加油!
DENISE TSE 謝沅珩 | BSocSc 2010 | PERFORMER, ARTS MANAGER
Born and bred in Hong Kong, Denise has a strong passion for performing arts and event management. She read Comparative Literature and Geography at HKU, and maintained her ties with her alma mater as she worked on the HKU 100 Celebrations series and alumni events. Later, she obtained her MFA in Arts & Event Management at the Hong Kong Academy for Performing Arts. As an arts manager, Denise has worked with festivals in Hong Kong as well as projects in China, Poland, the Czech Republic and the UK. Her passion for singing has constantly inspired her professional life. She performed Israel in Egypt with the Royal Northern Sinfonia Chorus during her stay in the UK. She appeared as Second Lady in The Magic Flute (opera excerpt) with Musica Viva, and, performed, as a member of Chorus, in Madame Butterfly, La Bohème and Carmen.
ALEC CHEUNG 張敏立 | MA 2012 | PRODUCER
A Hongkonger who has a multi-disciplinary background in media & communication, print & TV commercial production and cultural & academic research. He received his undergraduate education in the UK, majoring in Media, Communication and Sociology, and later graduated from HKU with an MA in Literary and Cultural Studies. During his years in the UK, he had worked as a reporter, researcher and freelance photographer. While in Hong Kong, he worked at HKU as a research assistant, many documentaries were produced during this appointment, and some had been selected and shown at international film festivals. He then worked as a producer in print & TV commercials, and he has worked with brands, advertising agencies, photographers, directors, etc. from all over the world. He is currently a part-time MSocSc student at HKU studying Criminology.
DIALOGUE WITH TISA HO: A CURIOUS MIND AND A PLAYFUL HEART
"If I were to describe Comparative Literature in a word, it would be 'complexity'."

TISA HO 何嘉坤 (BA 1971; MA 1973) has been serving as Executive Director of the Hong Kong Arts Festival since 2006. She is also the first Hong Kong arts administrator to be elected to the Chair of the International Society of the Performing Arts. Her leadership and vision have contributed to the development of arts programmes and policies in Hong Kong and elsewhere, for example, in Singapore. Her story gives us a glimpse into the experiences of a literature student before the Department became independent.
CONNIE LAM 林淑儀 | BA 1996 | EXECUTIVE DIRECTOR AT HONG KONG ARTS CENTRE
Graduated from the University of Hong Kong with double majors in Fine Arts
and Comparative Literature, Connie Lam joined the Hong Kong Arts Centre
in 1997 and has been the Executive Director since 2009.
She has rich curatorial experience in various art forms including visual art, video and media art, as well as comic art. She also dedicates herself in audience-building by initiating programmes such as in the Street Music Series, Open Dance and so on; and she is the Executive Producer of both Big Blue Lake(大藍湖) and Flowing Stories(河上變村), Hong Kong Arts Centre's first home-made full-length film and feature-length documentary released in 2011 and 2014 respectively.
Connie was an awardee of the Medal of Honour from the Government of the Hong Kong SAR in 2014 in recognition of her valuable contribution to the promotion of arts, short film, animation and comics. She was also a grantee of the Asian Cultural Council fellowship in 2015.
VANESSA WONG 王曼懿 | MA 2015 | JURIS DOCTOR CANDIDATE
As a recent graduate of HKU Comparative Literature, I fully appreciate the literary and philosophical knowledge that it has given me. It has also opened my mind to various perspectives in viewing beyond texts. I am currently a Juris
Doctor student at CUHK Law. Upon graduation, I worked at the Hong Kong International Literary Festival and Ernst & Young.
With the opportunities provided by the University in reading the connection between words and society, I am equipped with both legal argumentation and critical analysis skills for my Juris Doctor studies.
MEGGY CHENG 鄭禧怡 BA 2004 | DIRECTOR OF MARKETING AT HONG KONG PHILHARMONIC ORCHESTRA
I considered myself very fortunate to be a Comparative Literature graduate of HKU. The three fruitful years was an important turning point in my life. It has given me the intelligence to realise my ambitions in the arts world, to be given the courage to make vital changes in my career, to be focused on being an arts advocate, or sometimes to step up and defend it whenever necessary. My wish is to continue serving the Hong Kong communities through the experience of arts and culture.
MANDY LAM 林慧敏 | BA 1995 | GENERAL MANAGER, FILM BOOKING, HK & CHINA AT EDKO FILMS LTD.
I worked as a journalist and editor after my graduation. After that, I started my career at Edko Films Ltd. My major duty is to choose movies for Broadway Circuit. Thanks for all the film culture classes which taught me how to appreciate and understand movies and helped me to make many good decisions for commercial cinemas and art house. I always cherish those days when I studied in the Comparative Literature Department. The time we discussed with different tutors and all those crazy ideas. It is an unforgettable
journey for me.
TERESA KWONG 鄺珮詩 | BA 1996 | PROGRAMME DIRECTOR AT HONG KONG ARTS CENTRE
I stumbled across the world of Comparative Literature and was steeped in this grand viewing garden for three years. Since then I have begun to explore the possibility of believing in diverse voices and asking "why" in whatever I do. Currently involved in arts administration, planning and film production, I enjoy walking together with creators in the journey of "creating something out of nothing". Illustration Credit: Jonathan McKay
CATHERINE YAU 丘思詠 | MA 2007 | DANCE PRACTITIONER
After graduation, my dance career has expanded into academic teaching, research and writing. I was privileged to be invited by the Education University of Hong Kong to open a first-ever credit-bearing dance course under the UGC-funded university in 2011, followed by another two dance courses in 2018 and 2019. I also pursued my continual interests in writing, researching and giving
talks on dance, in collaboration with various organisations, including the City Contemporary Dance Company, Cultural Connections, Hong Kong Dance Alliance, International Association of Theatre Critics (Hong Kong), Leisure and Cultural Services Department, West Kowloon Cultural District and others.
CHLOE CHOW 周麗珊 | BA 2009 | ASSISTANT CURATOR FOR HONG KONG VISUAL CULTURE AT M+ 
Studying Comparative Literature transforms my ways of seeing, understanding and representing the connected and contested world. The exposures on global films, histories, philosophy and visual arts open up my query into the spectacle of visual culture. From one working setting to another, the perspectives and the fearless passion bestowed by the discipline have been the primary driving force in my research and career all along — for that, I'm deeply blessed.
ANNA CHENG 鄭煥美 | BA 1997 | PRODUCER, PERFORMING ARTS (DANCE) AT WEST KOWLOON CULTURAL DISTRICT AUTHORITY
Anna Cheng is the Producer, Performing Arts (Dance), of the West Kowloon Cultural District Authority (WKCDA). She is responsible for producing the district's artistic programming in dance, including a series of cultural exchange and partnership projects, research and development programmes, new work creations and also learning and participation projects. Before joining WKCDA, Anna was the key producer and project manager for various major arts organisations in Hong Kong, including the Hong Kong Arts Development Council, the Hong Kong Arts Festival and the Hong Kong Arts Centre. As an independent producer, she had been curating and producing dance and theatre creation and tour with local and overseas artists and arts organisations. She is currently a member of Asian Producers' Platform, an assessor for the Hong Kong Arts Development Council and an expert panellist for the Hong Kong Dance Award.
AUDREY YIP 葉泳詩 | BA 1996 | FREELANCER IN ARTS AND CULTURAL FIELDS 
Host a few radio programmes /Teach a few university courses /Manage a few education projects / Guide a few walking tours / Translate a few scripts / Get a few master's degrees / Author a few publications and newspapers columns
Fields covered: Art, World Heritage, Broadcasting, Architectural Conservation, History, Travel Slashing across diverse disciplines of the arts and culture at a different point in time, before I even realised that the word "slashie" existed. So, I reckon it's Storyteller / Interpreter / Communicator in a nutshell.
And if I'd only known the answer to the frequently asked, yet much dreaded question of "what is Comp Lit and what will it make of you?" back in 1993…
FRIEDA NG 吳卓恩 | BA 2009 | PERFORMING ARTS PRODUCER AT TAI KWUN – CENTRE FOR HERITAGE AND ARTS
Having been exploring different forms of arts in my career, including film, media art and performing arts in local public and private organisations, I am currently a performing arts producer at Tai Kwun — Centre for Heritage and Arts in Hong Kong. Working not only on arts administration, but also on programming and producing, I enjoy seeing the inspired, laughing and enjoyable expressions of audiences. In 2018/19, I was awarded a scholarship by the Hong Kong Arts Development Council to study MA Creative and Cultural Entrepreneurship (Theatre and Performance) at Goldsmiths, University of London. In broadening my artistic and intellectual horizons and expanding my international network, I am aspired to continue my career as a visionary cultural intermediary for the performing arts development in Hong Kong.
SAMANTHA KWOK 郭清夷 | MA 2012 | ART ADMINISTRATOR
Samantha Kwok always considers the Department of Comparative Literature opening a door to art and culture for her, and that her learning there still continues to inspire her today. After graduating from HKU, she started her career as an art administrator. Working across disciplines, she has been responsible for various projects over the past six years, from music, moving images to visual art education. She is currently the Learning & Participation Coordinator at Asia Art Archive, and a freelance music organiser.
BENEDICT TSANG 曾煒豪 | MA 2012 | HEAD OF COMMUNICATIONS, ASIA AT BONHAMS
Over the past decade, Benedict Tsang has managed and developed communications efforts for leading cultural brands including Sotheby's, Art Basel, BMW Art Journey, Victoria and Albert Museum, and currently the international fine art auction house Bonhams, where he is Head of Communications, Asia. During his free time, which he actively creates, Benedict is a student of the Sogetsu School of Ikebana, and is motivated by practising minimalist living with meaningful intention.
JENNIFER TSANG | BA 2004 | MANAGER, DEVELOPMENT (PERFORMING ARTS) AT WEST KOWLOON CULTURAL DISTRICT AUTHORITY
I enjoy indulging myself in the world of performing arts after spending more than a decade in various marketing and public relations positions in the aviation industry. I feel very blessed to be part of all these teams which value the importance of enriching customers' quality of life, be it travelling to explore the world, or through arts and cultural activities to illuminate one's inner life. A marriage of aviation and performing arts is made possible with an appreciation of social and cultural diversity developed through my journey with Comparative Literature studies.
WYLIE FUNG 馮惠明 | BA 2015 | ART ADMINISTRATOR
Entered the field of arts administration and mainly focused on the moving images area after graduation; former employers including the Hong Kong Arts Centre and Leisure and Cultural Services Department. Currently floating in the field and love to working on things with meanings.
ROSANNE LAU 劉芷晴 | BA 2017 | ASSISTANT PROMOTIONS & ADVERTISING OFFICER AT HARBOUR CITY ESTATES LIMITED
The world hasn't got a lot of hope but there are many people hoping all day long to change things in the world. Born in an era of chaos and despair, we spent our golden years not doing what we want to do. Entering the society makes me realise how precious it is to be able to have desires and be surrounded by people who are intellectually stimulating. Thank you Comp Lit for giving us the much-needed wisdom and sense of hope amid the darkness. The ability to question and feel is our greatest weapon and together we stand.
JEANNIE WU 胡津如 | BA 2006; MA 2009 | DIRECTOR AT HART COLLECTIVE LIMITED (HENDERSON LAND DEVELOPMENT)
Exciting journey and adventures that Comparative Literature made possible for me, through critical thinking, and Dr. Esther Cheung's mindful advice: "Learn to Unlearn". It is not only life-changing, but a mentality that beats time.
ESTHER YEUNG 楊慧蘭 | BA 1994 | HEAD OF CQUISITIONS AND DISTRIBUTIONS AT EDKO FILMS
Inspired by Comparative Literature and Cultural studies, Esther Yeung embarked on her voyage to the film world and the world cinema.
A film executive in international film sales business, she previously worked for Fortissimo Films, a Dutch/US world sales company, as Director of Asian
Acquistions and Marketing, helping Asian auteurs to launch their films to international film festivals and the world market. Projects involved include Norwegian Wood by Tran Anh Hung and Air Doll by Koreeda Hirokazu.
Currently working as Head of Acquistions and Distribution for Edko Films, she is a significant buyer in Asia, not only acquiring films for theatrical release in Hong Kong, but also taking initiative to shape the art house cinema culture in Hong Kong by art house film distribution and programming. She is one of the co-founders of the Hong Kong Asian Film Festival.
EVE TAM 譚美兒 | BA 1991; MA 2002 | ASSISTANT DIRECTOR AT LEISURE AND CULTURAL SERVICES DEPARTMENT
Eve Tam graduated from the University of Hong Kong in 1991, double-majoring in Fine Arts and Comparative Literature. She holds a master's degree in Comparative Literature and Cultural Studies also from HKU in 2002. She has extensive museum experience working with the Museum of Teaware, Hong Kong Heritage Museum, West Kowloon Cultural District and Art Promotion Office, before becoming the Museum Director of the Hong Kong Museum
of Art in 2012, taking charge of the major renovation and extension of the Museum. Currently, she is Assistant Director (Special Projects) of the Leisure and Cultural Services Department responsible for the planning of new museum projects.
CRYSTAL LEUNG 梁心明 | BA 2016 | SENIOR MARKETING EXECUTIVE AT PARAMOUNT PICTURES INTERNATIONAL
My first job upon graduation was working as Production Assistant at TVB. It was truly fun and eye-opening. The hands-on working experience at TV station definitely deepens my knowledge in the local show business and helps me with my current position at a film distribution company. I am happy to share my experience and my pursuit of a career in this field.
TIFFIN SHING 盛秋姸 | BA 2009 | FESTIVAL, MARKETING AND PUBLICITY MANAGER AT GOLDEN DRAGON PICTURES LIMITED
Still active in the art and cultural field. Worked at the Hong Kong Arts Centre, Hong Kong Arts Festival, Golden Network Asia Limited and Hong Kong Arts Development Council.
DIALOGUE WITH JULIANNE YANG: SEEING POTENTIALS IN EACH INDIVIDUAL
"Studying Comparative Literature is about being curious and confused, together"

With extensive experience in academic teaching and research, JULIANNE YANG 楊秋凌 (BA 2010; MPhil 2013; PhD 2018) is a Hong Kong-based career coach and HR consultant from Norway. She designs and runs career workshops for organisations in Hong Kong, and offers one-on-one career coaching. She also consults small to medium-sized companies on all things related to hiring. Her story shows us how a curiosity and interest in people can become a career motivation. Website: www.julianneyang.com
CHU KIU-WAI 朱翹瑋 | PhD 2015 | ASSISTANT PROFESSOR AT NANYANG TECHNOLOGICAL UNIVERSITY
Since I began my PhD research nearly a decade ago, my academic journey has been filled with excitement and pleasant challenges. From the award of a Fulbright scholarship in Idaho to postdoctoral fellowships in Zurich and Sydney, my research and teaching works have given me a diverse and rich vision of the world. More recently, I have moved to Singapore for a tenure-track position at Nanyang Technological University. I continue to promote greater cultural and environmental awareness to the world through studying literature, film and culture!
DESMOND SHAM 岑學敏 | BA 2006; MPhil 2009 | POSTDOCTORAL FELLOW AT NATIONAL CHIAO TUNG UNIVERSITY
After receiving my BA and MPhil from the Department of Comparative
Literature, I furthered my studies in London. I am now a Postdoctoral
Fellow at International Center for Cultural Studies, National Chiao Tung University. I also teach cultural studies at National Tsing Hua University. My research interests include postcolonial studies, cultural heritage and cultural memory. The vision of a comparativist and the knowledge that I obtained as a Comp Lit student still inform what I am doing now.
WANG SHUNQI 王舜琦 | MPhil 2017 | HIGH SCHOOL TEACHER
I completed my MPhil thesis under the supervision of Dr. Daniel Vukovich. After graduation, I went back to Shanghai to be a high school teacher. As about three-year time has passed, I have been missing the time in HKU. For me, it is treasurable especially because there are so many wonderful and helpful companions. I can still recall the scene that we shared our ideas about our researches as well as coffee. Our Department gathers so many insightful, open-minded and generous people who make it a wonderful place to study. All in all, miss you all and love HongKong forever.
PAN LU 潘律 | PhD 2010 | ASSISTANT PROFESSOR AT THE POLYTECHNIC UNIVERSITY
Pan Lu is Assistant Professor at the Department of Chinese Culture, the Hong Kong Polytechnic University. She was visiting scholar and visiting fellow at the Technical University of Berlin (2008 and 2009), the Harvard-Yenching Institute (2011-2012), researcher-in-residence at Fukuoka Asian Art Museum (2016) and visiting scholar at Taipei National University of the Arts (2018). Pan is the author of two monographs: In-Visible Palimpsest: Memory, Space and Modernity in Berlin and Shanghai and Aestheticizing Public Space: Street Visual Politics in East Asian Cities. She translated Über das Neue by Boris Groys into Chinese. Her film Miasma, Plants and Export Paintings (瘴氣、植物、外銷畫) (co-directed with Bo Wang) received Award for Excellence, 32nd Image Forum Festival, Tokyo, Japan.
MA RAN 馬然 | PhD 2010 | ASSOCIATE PROFESSOR AT NAGOYA UNIVERSITY
Upon completing my PhD at CompLit, I came to Japan for my post-doc research position at Osaka City University, for which I had done studies on Chinese independent cinema, particularly documentary film, and the urbanisation in contemporary China. Since October 2013, I started my teaching job at Nagoya University, Graduate School of Letters (now as Graduate School of Humanities). Currently, my research interests include Asian independent cinemas and film festival studies, for which topics I have published several journal articles and book chapters. My forthcoming monograph is titled Independent Filmmaking across Borders in Contemporary Asia.
JASON COE 高傑森 | MA 2012; PhD 2016 | ASSISTANT PROFESSOR, ACADEMY OF FILM, HONG KONG BAPTIST UNIVERSITY
Jason Coe  writes about the role that film and media play in Asian/American cultural politics. As an educator, he makes complex ideas easier to understand and share with others so that students can develop and spread their own ideas. As a researcher, he studies how the stories we tell — as well as the ways we tell and interpret them — influence our lived experience. In his spare time, he likes to travel, play sports and spend time with his loved ones.
JAMIE TSE 謝頴童 | BA 2016 | TUTOR AT THE UNIVERSITY OF HONG KONG
I first learnt about Comparative Literature when I was just a S.5 student visiting HKU on Info Day. I was lucky enough to have met many great teachers in the Department and grown not only as a student but also a person under their guidance. After obtaining my bachelor's degree, I took a one-year break to experiment with creative writing and teaching before returning to the Department to begin my MPhil research on Hong Kong identity. I aspire to contribute to Hong Kong culture and literature as both a researcher and a writer.
AU CHUNG-TO 區仲桃 | PhD 2003 | ASSISTANT PROFESSOR AT THE EDUCATION UNIVERSITY OF HONG KONG
I obtained my PhD in 2003 and my doctoral dissertation provided the foundation for a monograph titled Modernist Aesthetics in Taiwanese Poetry since the 1950s, published in 2008. My research has revolved around the central subject of my PhD, with interests including modern and contemporary Chinese literature in Greater China; the comparative study of modernist literature with other disciplines, such as medicine, architecture, fashion, cinema, food, travelogues, Chinese literary traditions, etc. I have published numerous academic articles in both Chinese and English. My forthcoming monograph is titled The Hong Kong Modernism of Leung Ping-kwan.
SISSI LIU 劉希 | PhD 2013 | LECTURER (ASSISTANT PROFESSOR) AT XI'AN JIAOTONG-LIVERPOOL UNIVERSITY
Sissi Liu received her PhD degree from the Department of Comparative Literature, HKU in 2013. She worked as research associate at CUHK, MA programme supervisor at OUHK, and part-time lecturer at HKU before joining XJTLU. Currently she is a lecturer (Assistant Professor) at the Department of China Studies, Xi'an Jiaotong-Liverpool University. Her main research field is contemporary Chinese literature, with a focus on literary representations of gender, class and ethnicity in China. Her research articles have been published in Literary Review, Collection of Women's Studies, Frontiers of Literary Studies in China, etc.
PAUL FUNG 馮啟陽 | BA 2006 | ASSOCIATE PROFESSOR AT THE HANG SENG UNIVERSITY OF HONG KONG
After my graduation at the Department of Comparative Literature, I studied my MA and PhD under the supervision of Prof. Jeremy Tambling at the University of Manchester, UK. In 2011, I started teaching literature at the Hang Seng University of Hong Kong. "To question boundaries" is what I most remember from studying Comparative Literature. It has continued to influence my research in literature, film and philosophy. Without the Comp Lit professors, I would not have pursued a career in academia. Without them, I would not have read Dostoevsky, Kafka, Freud, Marx and Nietzsche, who have fundamentally changed the way I think. Currently, I am Associate Professor and Head of Department. I am also a Residential Master, living together with my family and students.
CHOW YIU-FAI 周耀輝 | BA 1983 | CANTOPOP LYRICIST, ASSOCIATE PROFESSOR AT HONG KONG BAPTIST UNIVERSITY
30 years of Comp Lit, I recall a lesson from 1982, from the pre-Comp Lit Department of English Studies and Comparative Literature. Our professor did not begin by using a text; instead, he showed us slides of artworks and photographs, to illustrate the context. He showed us the complexity between text and context, between one and myriad, between a personal creation and the era at large. When I became a creative writer, 30 years ago, I asked — and I still ask — myself what I am writing, what I am writing in, between, for, with, against… If writing is an intimate act between ego and era, I write: Who am I? Where am I? Where do I want to go? Where are you?…
YU XUYING 郁旭映 | PhD 2012 | ASSISTANT PROFESSOR AT THE OPEN UNIVERSITY OF HONG KONG
Yu Xuying received her PhD degree from the Department of Comparative Literature, the University of Hong Kong in 2012. She is currently Assistant Professor of the School of Arts & Social Sciences at OUHK and also a co-programme leader of Master of Arts in Chinese Literature. Her research interests include modern Chinese intellectual history, Chinese science fiction, Chinese independent documentary and theatre. Her work has been published in Journal of Chinese Literary Studies, Russian Literature and edited collections.
DOROTHY LAU 劉慧嬋 | BA 1999; PhD 2013 | ASSISTANT PROFESSOR AT HONG KONG BAPTIST UNIVERSITY
After completing my undergraduate study at Comp Lit, I did my MPhil at Hong Kong Baptist University. Then I taught in a couple of local tertiary institutions for some years before I returned to Comp Lit to do my PhD study. Getting my PhD, I developed myself in academia and become a member of the academic staff at Hong Kong Baptist University.
MARY WONG 黃淑嫻 | PhD 2000 | ASSOCIATE PROFESSOR AT LINGNAN UNIVERSITY
Mary Wong has published widely on film and literature. She is the author of Feminine Writing: Cinema, Literature and Everyday Live(女性書寫:電影, 文學與生活) (2014) and Hong Kong Cinema: Writer, Literature and Cinema (香港影像書寫:作家、文學與電影) (2013). She is also an essayist, novelist and poet. Major creative works include Against the Grain (亂世破讀) (2017), From Kafka (理性的游藝:從卡夫卡談起) (2015) and short story collection Surviving Central (中環人) (2013) which received Best 10 of the 25th Secondary School Students' Book Award in 2014. She was also the co-producer of the documentaries 1918: Liu Yichang (劉以鬯:1918) (2015) and Boundary: Leung Ping Kwan (也斯: 東西) (2015).
WINNIE YEE 余麗文 | BA 1998 | ASSISTANT PROFESSOR AT THE UNIVERSITY OF HONG KONG
Winnie Yee is Assistant Professor in Comparative Literature and Programme Coordinator of MA in Literary and Cultural Studies at the University of Hong Kong. In 2019-20, she is a fellow in Rachel Carson Center for the Environment and Society at LMU Munich. Her research interests are eco-criticism, contemporary Chinese literature and film, Hong Kong culture, independent cinema, literary and cultural theories, world literature and postcolonial theories. She is currently working on a book project exploring the relationship between ecopoetics and Chinese independent film scene, and an edited volume on Asian Ecocinema.
JESSICA YEUNG 楊慧儀 | MPhil 1997 | ASSOCIATE PROFESSOR AT HONG KONG BAPTIST UNIVERSITY
I was able to enrol in the Comp Lit Department in 1992 as an MPhil student because at the time, the then-Governor David Wilson injected substantial money into nurturing local young scholars by providing studentships to full-time graduate students. In the Department, we were given maximum freedom and respect, and minimum judgement. Now as an academic myself, I found my closest alliance in other scholars who have also come through the Department. The Department has made an enormous contribution to Humanities Studies in Hong Kong, and by the Department, I don't mean only the professors, but also the administrative colleagues, Ada and Joseph in particular, who always helped keep our morale high and direction clear.
FIONA LAW 羅玉華 | BA 2000; MPhil 2003; PhD 2007 | LECTURER AT THE UNIVERSITY OF HONG KONG
Perhaps Walter Benjamin once stated, that storytellers have the ability to exchange experiences and make them of those who are listening to the stories that coordinate the soul, the eye, the hand, life and death, singularity and ordinariness, species and materials, etc. Being a graduate in Comparative Literature who had a brief moment working in an antique gallery filled up by historical artefacts and Orientalist discourse, I think the mystical power of storytelling ought to be continued through the existence of arts and humanities in universities. And here I am, continue my learning to be a storyteller and story listener between students and scholarly works, trying to weave cultural experiences that matter for Hong Kong and beyond.
DEREK LAM 林瀚光 | PhD 2013 | LECTURER AT THE UNIVERSITY OF HONG KONG
It's been a pleasure for me to teach film at our Department since graduating. My aim has been to encourage students to find passion in exploring the study of world cinema both past and present, and I'm glad I've inspired some of them to further pursue an advanced degree in film studies or even filmmaking. It's a joy to challenge students into thinking in provocative ways about great works of art — how wonderful to read about their initial encounter with such unfamiliar films as Daisies or Macunaima! Recently, I began doing talks for both the Hong Kong International Film Festival and Macau's Cinemateca Paixão, but the Department will remain my favourite place for sharing with students my lifelong love of cinema.
HELENA WU 胡婉慧 | BA 2008; MPhil 2011 | LECTURER | FELLOW AT THE UNIVERSITY OF ZURICH
I am thankful to all the coincidental events that landed me at the Department of Comparative Literature and all the mentors and friends I came to know during my time there. I am still mesmerised by the mind-blowing moment I first experienced as a student (after struggling with the class readings and coursework, no less!) when horizons are delimited and alternative perspectives are opened up. My trans-/formative years at the Department has propelled me to pursue my curiosity continuously inside and outside the classroom and maintain a critical and creative mind wherever I go!
DIALOGUE WITH SIU FUNG: RECONNECTING THE THEORETICAL AND THE EVERYDAY
"To me, the essence of Comparative Literature lies in integrating theoretical knowledge with everyday experiences."

SIU FUNG 小風 (BA 2013; MPhil 2016) identifies as genderfluid and promotes gender inclusion and diversity in Hong Kong and Asia. They (editor's note: "they/them/their" is used as the gender-neutral and singular pronoun for Siu Fung, suggested by the interviewee) lecture publicly on gender and transgender studies in tertiary institutions and high schools, corporate companies and various NGOs. This story shows how Comparative Literature inspires them to rethink about gender identities and their own bodies.
RACHEL YAN 甄卉露 | MPhil 2010 | CORPORATE MANAGER, CSR & SUSTAINABILITY AT SHANGRI-LA GROUP
After completing my MPhil, I've become a tri-sector athlete — experimenting with ways to make social changes as a humanities graduate. After a stint at the West Kowloon Cultural District, I worked at Make A Difference Institute where I co-founded Hong Kong's first Social Lab, a non-profit social consultancy that couples civil servants and creative citizens to redesign everyday public services. Currently I'm with Shangri-La Group, driving their CSR & Sustainability practices while exploring how capital, purpose and sustainable development might or might not go together. Still an interested culture reader and a part-time philosopher, I take pleasure in thinking about ethics, local culture and the future of living beings.
DEREK CHUNG 鍾志豪 | BA 2014 | WORKING AT A MEDICAL GROUP FOR SEXUAL HEALTH
Being of similar age, Comp Lit is a trusted companion and loyal navigator during my voyage into the unknown. When we sail, we share various lenses to view this world; when we feast, we bond with people from all walks of life. I learn not only critically but more importantly understand, empathise and appreciate many things. And that's the beauty and art in our journey through film festival ecosystem, glocal art scene, cultural industry, human rights and health concerns of gender minorities. I am profoundly grateful and honoured to be in this family.
TAYLOR CHENG 鄭銘柔 | BA 2014 | CULTURAL PRACTITIONER
Before working, I was more interested in local culture and documentary filmmaking. I love wandering around Hong Kong and listening to people's life stories. After graduating from university, I worked for a cultural organisation and managed community art projects. Doing projects in the community allows me to encounter and reflect on everyday life, which interests me the most. And then I set foot in the art field by chance, working in a public art institution. I enjoy exploring contemporary art, social practice and curating. Art allows room for imagination and sometimes drifts me away from reality. I hope I can initiate meaningful changes in society through arts and curating. Meanwhile, I am practising yoga to keep a peaceful mind, hopefully…
HARRIET CHAN 陳盈盈 | BA 2017 | INSTRUCTIONAL ASSISTANT AT THE HONG KONG UNIVERSITY OF SCIENCE AND TECHNOLOGY
After working at HKU iDendron, the innovation and entrepreneurship hub in HKU, I am moving on and going to be an Instructional Assistant at the Hong Kong University of Science and Technology. Comparative Literature is undoubtedly my favourite major in HKU. I decided to study Comparative Literature since secondary school and I decided to use all my free electives credits to do Comparative Literature in my undergraduate degree. Yet, I have no regrets because this major enlightened me even more than what I expected.
YEEMAN MUI 梅綺雯 | BA 2007; MPhil 2010 | CREATIVE ARTIST AND MUSIC EDUCATOR WITH A SPECIAL FOCUS ON TAIKO DRUMMING
In 2012, I've pursued an opportunity to work in the US as a creative artist and music educator specialising in Japanese taiko drumming. Since then, I've been travelling the world collaborating, teaching and performing at various taiko and music events. My background in Comparative Literature and Musicology has helped shape the way I approach the art form, and understand my identity. As the art form is heavily male-dominated, recently, I have helped leading a new wave of women in taiko. It has instigated meaningful discussions about gender representation, body image, cultural identity and gender norms in the global taiko community.
YOYO CHAN 陳曉蕾 | BA 2012 | WRITER, TRANSLATOR
Yoyo Chan is a Hong Kong-born writer and translator. Her debut book Song of Her Open Road (異鄉女子 —— 十個命運自主的真實紀錄) was published in 2016. She is working on her second creative non-fiction book, tentatively titled The Other Cookbook, which features recipes and stories collected from female refugees and asylum seekers in Hong Kong. Her current translation projects include The Good Man Jesus and the Scoundrel Christ by Philip Pullman and Dreams of A Toad, an artist's storybook by Au Wah-yan.
GORDON HO 何澤明 | BA 2011; MPhil 2013 | PROJECT SPECIALIST AT CONDLON (TAIWAN)
Working on environmental protection initiatives, with a focus recently on mitigating the threat of plastic pollution and raising community awareness. Thank for Comp Lit's upbringing which hones my cultural awareness and many more.
JESSIE COO 郭靄儀 | BA 2013 | PROJECT COORDINATOR AT MAKE A DIFFERENCE INSTITUTE, PRODUCER OF MOVING IMAGES
While I am writing this paragraph, I recall the scenes running through the charming hallways of the Main Building, and rushing into the lecture rooms (because I was always late to class :0). I would never say I am a good student during my time, but it is (still) truly life-changing to have learnt from great minds. In retrospect, those fundamental ideas of Comp Lit, or what we call the "Comp Lit Spirit" — to question and to imagine, has such an impact on how I lived and worked. In the process of creating… In times of difficulty… In always… I am grateful for having the capacity to imagine.
AMORY HUI 許鎬泓 | BA 2011 | CORPORATE COMMUNICATIONS MANAGER AT THE EQUAL OPPORTUNITIES COMMISSION
Narratives — we read them, live them out, and make sense of the world through them. As a CompLit graduate, I am no stranger to the power of narratives; as a communications professional, I have worked, over the past ten years, to shift perceptions and inspire action with narratives. Whether it is with a film festival, an insurance company or an incubator for tech start-ups, my number one goal is always to craft stories that strike a chord and make people think. My current gig is with the Equal Opportunities Commission, where I help plan and implement content marketing, thought leadership and public education campaigns focused on diversity, inclusion and equality.
HINSON LO 羅冠軒 | BA 2010 | YOGA TEACHER, STUDIO OWNER OF YOGA GOM
Back to 2010, after graduation, to be frank, I had no idea what to do next. What's "worse" was that the training I received from the Department forced me to think seriously about what is truly meaningful to one's life. As a result, I spent a few years working part-time and did an MA trying to seek the answer. It was in those years that I found that I knew nothing about my mind and body. In previous years, I focused too much on intellectual growth. So I went to India to learn from the Yoga masters, to learn from the ancient wisdom. After years of practice, I started a studio Yoga GOM(觀瑜伽) in early 2019 and hope to share with others on what I have learnt these years.
CHARLIE LAM 林俊宇 | BA 2012; MPhil 2016 | COUNCIL RESEARCHER AT LEGISLATIVE COUNCIL SECRETARIAT
I stumbled upon Comparative Literature, precisely ten years ago, as a young man who knew little but thought the world of himself. The Department, then located at the Main Building, was a labyrinthine presence of free-flow tutorials, prolonged conversations and chance encounters. It was a humbling experience — to be inside a maze, not quite sure of its size or shape, but convinced of the pursuit. It was within this maze that I tried to grapple with the social and political changes of our times. And now, even though I have stepped on a rather different path, my time in the maze that is Comp Lit is what orients me amidst the ignorance and cunning of this world.
CHLOE LAI 黎穎詩 | PhD 2016 | HEAD OF SUSTAINABILITY AT THE OVAL PARTNERSHIP
Chloe Lai is a journalist-turned-storyteller. She runs a non-profit website titled Urban Diary to promote sustainability (http://www.urbandiarist.com). The website documents Hongkongers' mundane tales by words, photos, sound and moving images. In 2015, Her work online was turned into a bilingual publication titled Urban Diary (城市日記). Her latest publication Forgotten Lantau: Tales of Shui Hau (同話水口) features the mundane tales of an indigenous village in south Lantau.
Before venturing into the cultural sector, she was an investigative journalist for South China Morning Post and Apple Daily. Her news articles on land, urban renewal and heritage conservation shaped the city's public policy debate.
Dr. Lai uses her expertise to serve the community. She is an executive committee member of the Conservancy Association's Centre for Heritage and an editorial adviser of Inmedia. Dr. Lai and her peers in the Department of Comparative Literature, University of Hong Kong, founded Hong Kong's first humanities library.
LORETTA HO 何嘉妍 | BA 2009; MPhil 2012 | MANAGER AND LEAD RESEARCHER, SOCIAL LAB AT MAKE A DIFFERENCE INSTITUTE
Loretta Ho is active in promoting social innovation to make the betterment of Hong Kong. She is promoting public service innovation based around cross-sector partnership, stakeholder engagement and community sensitivity for a better public life. Projects include doing collective experiments on library services, urban parks, street design and public market modernisation that affected daily life. She also brings in local and overseas design and lab practitioners to enrich the development and localisation of the Social Lab method. She believes that the society needs participatory platforms that harness the collective intelligence and new technologies of the mass.
SONAKSHI SRIVASTAVA | BA 2016 | ECOTOURISM, SALES & MARKETING COORDINATOR AT ELEPHANT VALLEY PROJECT IN SEN MONOROM, CAMBODIA
The true triumph of studying Comparative Literature was that it went beyond theories and taught me how to implement my learning into the real world. My language and critical thinking abilities landed me a job as the admissions officer at HKU. As a student, I had developed an interest in animals and animal studies so my work experience at HKU subsequently led me to a job with the Elephant Valley Project in Cambodia. Next year, I will be returning to my academic roots and pursue a master's in environmental humanities.
JASPER VAN HOLSTEIJN | PhD 2019 |  SENIOR PROJECT OFFICER, OFFICE OF SERVICE-LEARNING AT LINGNAN UNIVERSITY
At Lingnan University, I coordinate students' community engagement projects, design experiential-learning courses and give lectures on comparative research, storytelling and human-centred design. This summer, I took students to Kazakhstan and Nepal to co-design practical solutions to everyday challenges together with local communities.
Funnily enough, I keep running into graduates from our Department even though my current work is not directly related to Comp Lit: Isaac Hui is a translation professor at Lingnan University now, my colleagues told me Jason Ho is working in service-learning at Baptist University, and just yesterday I met Harriet Chan during a meeting and discovered she is a recent graduate.
ADA LI 李詠茵 | BA 2003 | GENERAL MANAGER AT MAKE A DIFFERENCE INSTITUTE
My Comp Lit journey started with an introductory to postcolonialism. From history to hi-story, I was joyously "thrown" into the fascinating world of storytelling with the wisdom of different cultures and ways of seeing. I am truly grateful to all the remarkable and passionate teachers I encountered in the time corridor of the Main Building: Dr. Cheung, Dr. Wang, Prof. Hjort and Prof. Abbas. Last but not least, my dear friend Jason Ho, also a great teacher to many students years after! All of them, together with the old souls and new spirits of the Department, I found the virtue of liberty and humanities, how our identity is a perpetual struggle and becoming, and why difference matters.
MIGUEL ANTONIO LIZADA | PhD 2021 |  LECTURER, DEPARTMENT OF ENGLISH AT THE HANG SENG UNIVERSITY OF HONG KONG 
I obtained my PhD in Comparative Literature in 2021. I am currently a Lecturer in the Department of English at The Hang Seng University of Hong Kong where I teach courses in the department's English Language programme as well as in the soon-to-be-launched Master of Arts in Global English and Literary and Cultural Studies programme . When I am not marking essays and projects, I continue the intellectual pursuits I started at HKU, identifying the dynamic links between postcolonial identities and queer politics in the globalized world. Once in a while, I emerge from my cave in Sai Ying Pun to do a bit of city walking and discovering that, even after several years of living here in Hong Kong, the city still has alleys of surprises.
WAYNE WONG 黃競東 | BA 2009 ; MPhil 2011 ; PhD 2019 | TEACHING ASSOCIATE AT THE UNIVERSITY OF SHEFFIELD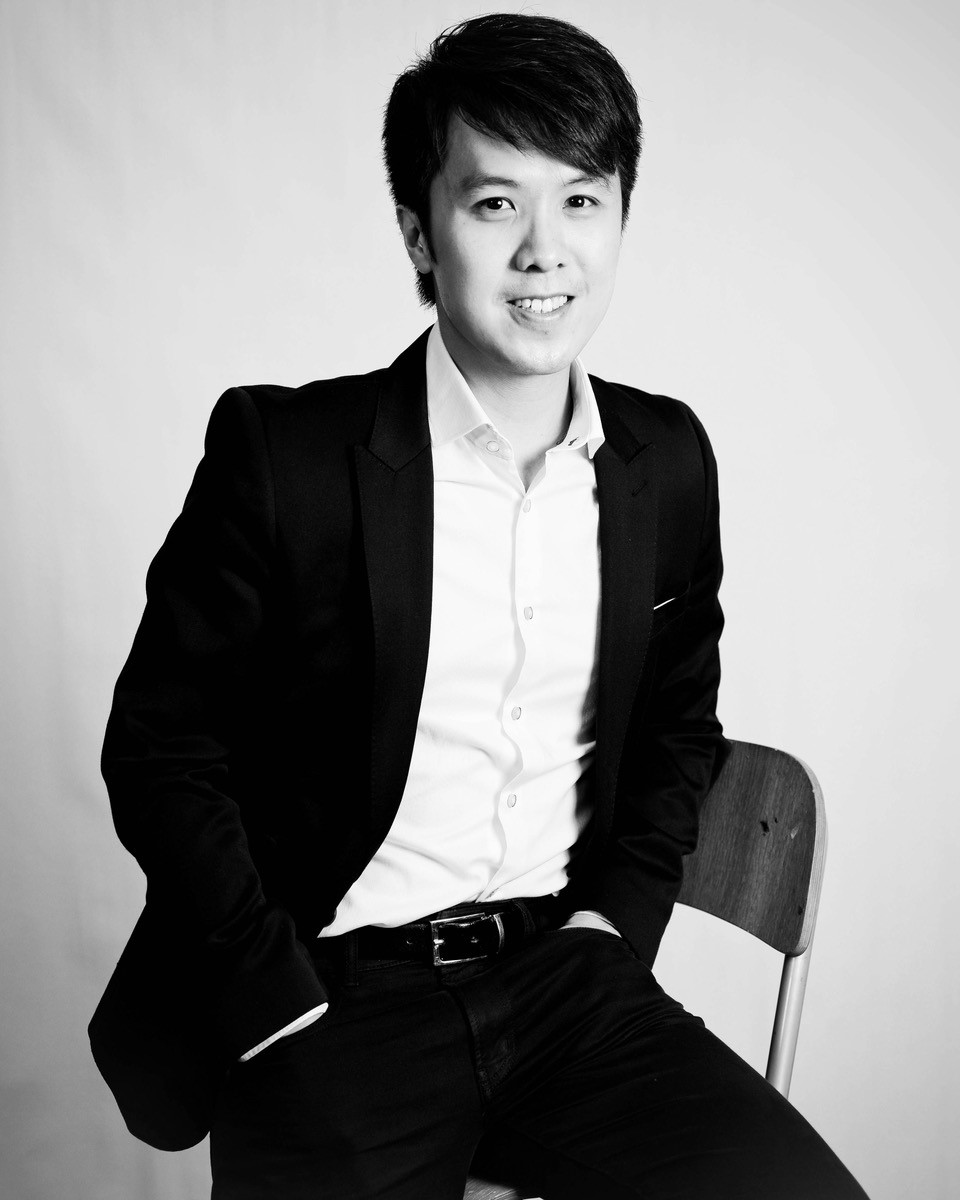 "Comp Lit is my intellectual home as it taught me how to think critically and alternatively in a world of ubiquitous information. I am very grateful for my teachers' generous help, continuing support, and endless patience all these years. I did my BA and MPhil at Comp Lit in 2009 and 2011. Then I taught at PolyU for four years before returning to the department in 2015 to do a joint PhD with King's College London. I finished my doctoral degree in 2019 and am now teaching at the University of Sheffield. I hope to pass on Comp Lit's spirit through my teaching and research in the UK."
LE Ha Thu Oanh, Alicia| BA 2022 | Research Assistant, Department of History at Hong Kong Baptist University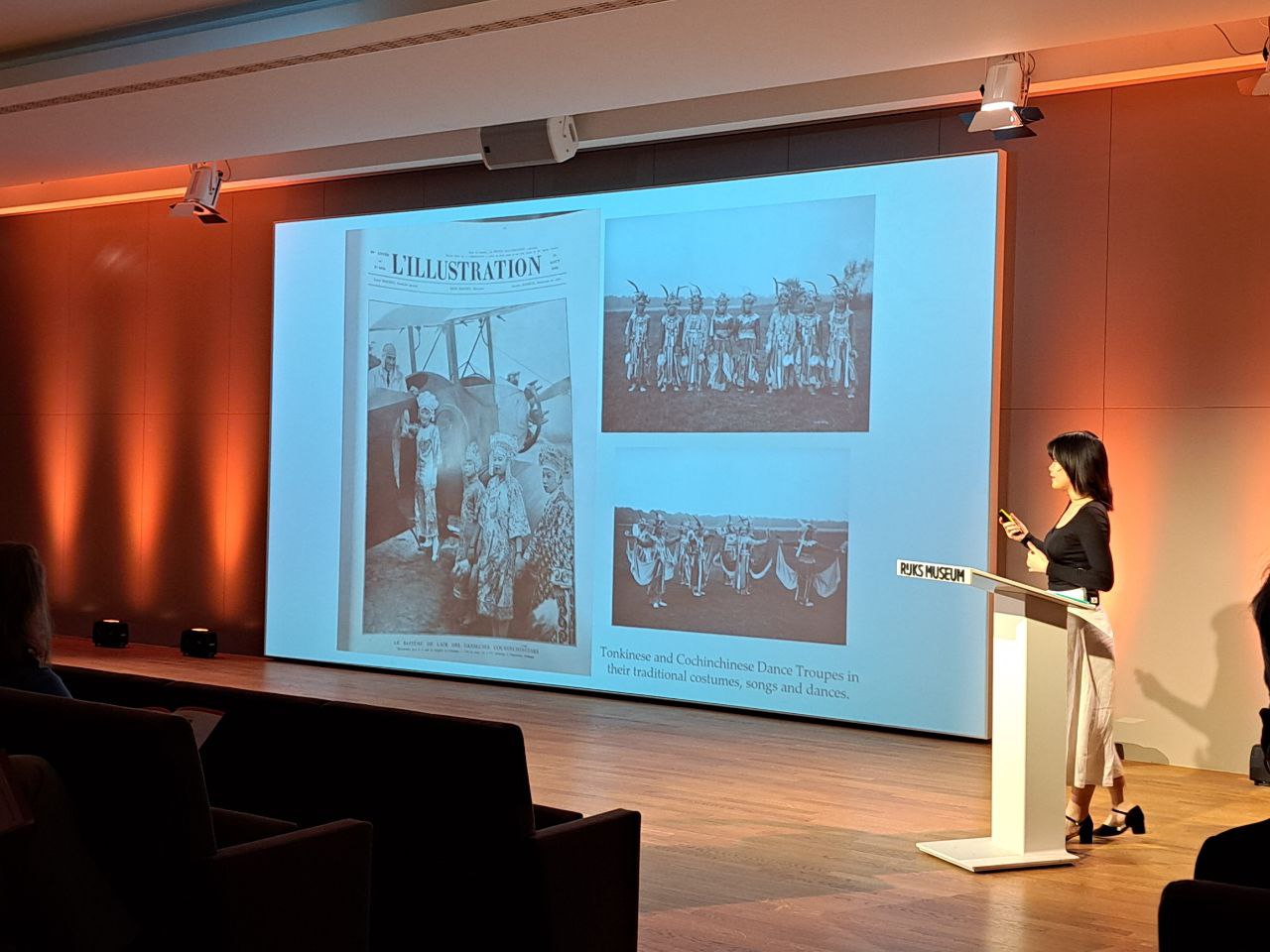 Born and raised in Vietnam, LE Ha Thu Oanh, Alicia (she/they) read Eileen Chang as a teenager and dreamed of going to study at HKU, where she graduated with a Bachelor of Arts (First Class Honours) in Comparative Literature (major) and Hong Kong Studies (minor). Upon graduation, she has been working as a Research Assistant at the Department of History, Hong Kong Baptist University. Alicia credits her time at her home department (CompLit) for inspiring and instilling in her and her best friends an urge to dream up worlds and future possibilities across languages, borders, and desires. A budding historian, her research and praxis interests lie in tracing the colonial and contemporary connections between Hong Kong and Southeast Asia by land, through the former French Indochina, then to sea, along the port cities of the Strait of Malacca and the former Dutch East Indies (Indonesia), to understand how people, objects, words, images, and knowledge productions have always informed each other by forces of Time and Empires, to became truly and fully "comparative". A cultural middleman, her public writings and translations have appeared in Zzz Review (Vietnam), Mekong Review (Southeast Asia), Canto Cutie (worldwide) and other platforms. She was the only Vietnamese speaker at the Young Scholars' Symposium in Asian Art – New Perspectives on Asian Art and Material Culture organized by the Royal Society of Asian Art in the Netherlands at the Rijksmuseum Amsterdam in June 2023.
THE MAN BEHIND: A SPECIAL DEDICATION TO JOSEPH TANG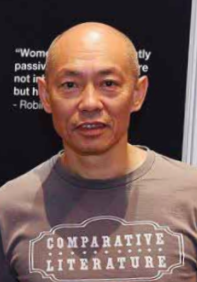 A lot could happen in 30 years' time. Teachers and students come and go, and the Department office relocated, but memories—and Jo—stay! Having joined HKU since 1978, Joseph Tang witnessed the Department's establishment and development throughout the past three decades. "Work was especially tough the first few years when the Department was still in its infancy. Imagine starting from scratch!" He recalled episodes like wheeling the bulky TV set to the classroom so that students can watch film clips during lectures and bringing handouts to the Faculty office for mass printing. "Back then the classrooms and office weren't that well-equipped. Things were hectic, but those early years featured some of my happiest moments with the Department." From arranging room booking and managing the film library to stamping the submission date on assignments, Jo is a familiar face that every teacher and student of Comp Lit recognises. If you think you know a lot about HKU's Department of Comparative Literature (and you haven't met Jo), think twice!